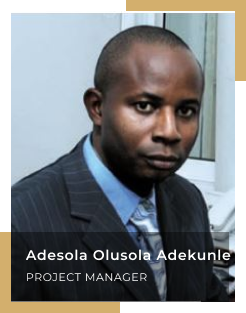 Olusola is a graduate of quantity surveying from Obafemi Awolowo University, Ile Ife. He started his working career with the Ministry of Works and Housing, Yobe State, as a project quantity surveyor in 1997 before joining Vita Construction Limited Abuja / Lagos as a project quantity surveyor between 1998 and 2000. He later worked for Foyeh Limited between 2000 and 2002. Mr. Adekunle joined Contemporary Group Ltd in 2005 and he is currently the Project Manager.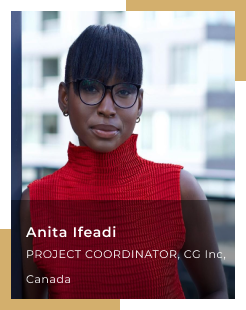 Anita holds an Honors B.A in Architectural Design and Urban studies from the University of Toronto as well as a postgraduate certificate in Project Management. Prior to joining Metrolinx, she has worked on institutional, high-rise residential and mixed-use architectural design, and master planning projects. Anita's background in architectural design and construction ensures every project delivers a quality design and an optimized value within the schedule.
While working at the City of Toronto's Housing Secretariat Division, Anita undertook stakeholder consultations, demographic and community research, and spatial analysis to inform equity-based housing targets, homelessness policies, feasibility assessment and development of affordable and supportive housing; renovation of senior homes as outlined in the Housing TO 2020-2030 Action Plan.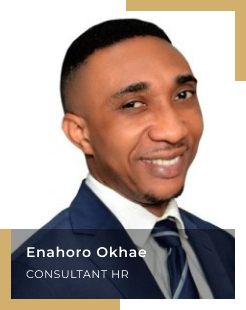 Enahoro is the Managing Director of Pause Factory (a West African Partner to 6 Seconds Emotional Intelligence Network (USA).
He is also the Co-Founder of Global Certs and Strategy; (Nigerian Delivery Partner for The KPI Institute Australia.) and the founder of Simeon's Pivot Resources; a leading
Human Resource and Management Consulting Firm whose focus is on Performance Improvement.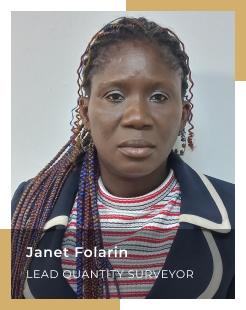 Janet studied quantity surveying and graduated from Kaduna Polytechnic in 1999. She started her work career in 2002 at Alan Dick West Africa Limited as regional quantity surveyor and later joined Sea Surveyor Limited in 2007 as a senior quantity surveyor. She is currently the Head of Quantity Survey Department in Contemporary Group Limited.
Adebanjo holds a Bachelor of Science degree in Quantity Surveying from the University of Lagos, a Master's degree in Construction Management from the University of Lagos in the year 2011. He joined the company in 2012 as a quantity surveyor and he rose to the rank of Assistant Project Manager in the year 2020.